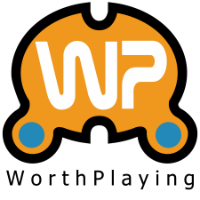 'Youtubers Life' Franchise Sells Over 2 Million Copies, Launches Anniversary Update
Almost five years have passed since the original game made waves, with the world of streamers and content creators having changed dramatically during that time.
With new names and new opportunities coming up almost every week, life of youtubers 2 will offer a revisited and more contemporary look at the lives of the biggest stars of this emerging profession.
Building on the foundations laid in the original game, life of youtubers 2 is designed to simulate all areas of a content creator's rise.
While the original life of youtubers already hit one million copies sold in 2019, since the sequel launched in 2021, the franchise has now sold over 2 million units.
Corresponding to the first anniversary of Youtubers Life 2, the entire franchise reaches 2 million users who started their way to glory. To celebrate, players can now update Youtubers Life 2 with over 1,000 improvements free!

With over 3,000 streamers play the game and more 50 million views on Youtube Achieved in its first year, Youtubers Life 2 today launches its biggest update yet: #CityStories, bringing all-new ways to play the game focused on enhancing the sense of adventure and excitement. exploration to enjoy your way to glory.

Besides that, UPLAY Online and Raiser Games are also releasing today life of youtubers 2 character bookAlmost 80 pages of additional FREE content with unprecedented designs and exclusive information on the stories, likes, quests, hobbies, diaries and much more of more than 30 characters from the game.

Here's what's included in the #CityStories update since October 20:

New challenges to complete and get points to redeem in the new Tubitickets terminal for resources, such as special discounts, upgrades for your channel, bonuses for friendships or additional items. For those who enjoyed Animal Crossing's Nook Stop Terminal, this will bring back fond memories!
New skill tree which gives players the ability to choose how they want to grow by unlocking and mastering scripts and workshops to learn more abilities and become unique.
New customization items and rewards! A bunch of new options for character creation, clothes and costumes to customize their character, furniture to decorate their home with amazing styles and even new objects to interact with. Pirates, ninjas, game bunnies and more!
A new Unicycle! The best addition for traveling in NewTube City that players can take straight out of their pocket, hop on whenever they want and take great photos along the way, catch the trends or just visit a friend in town.
Improved friendship stories and cinematics! There are more patterns and secrets behind each character's story, and now players can enjoy fresher dialogues, new cutscenes, and better rewards they can get by helping NPCs solve personal problems.
Card Powers and video game genres that will allow players to increase their score and get more followers and resources by selecting cards with special powers while recording content. The new Mastery feature will provide the ability to specialize in different genres of video games, such as Adventure, RPG, Survival, Action, and many more.
Over 1,000 improvements and fixes reported by the community and collected by the developers to improve the game experience.

Every trend is a story to discover in NewTube City! Live new adventures by meeting more than 30 charismatic characters who will lead you to success. Post what you experience and grow as the famous Youtuber you always wanted to be. Your road to glory starts now!
Main characteristics:
More content options for Youtube videos, including reviews, gameplay, speedruns, unboxing, interviews, and more.
Stats of subscribers and videos that react directly to a creator's expansion of content.
A new mechanism called "Trends", which fluctuates daily and affects your popularity as a YouTuber.
More customization options for your character and a fully customizable and expandable home.
Dozens of new and expanded features will be announced in the coming months.
Deeper relationships with NPCs, including additional questlines.
life of youtubers 2 is coming to PC, PS4, Xbox One and Nintendo Switch on October 19, 2021 at $29.99 / £24.99 on PC and $39.99 / £34.99 on console.
More articles on life of youtubers 2