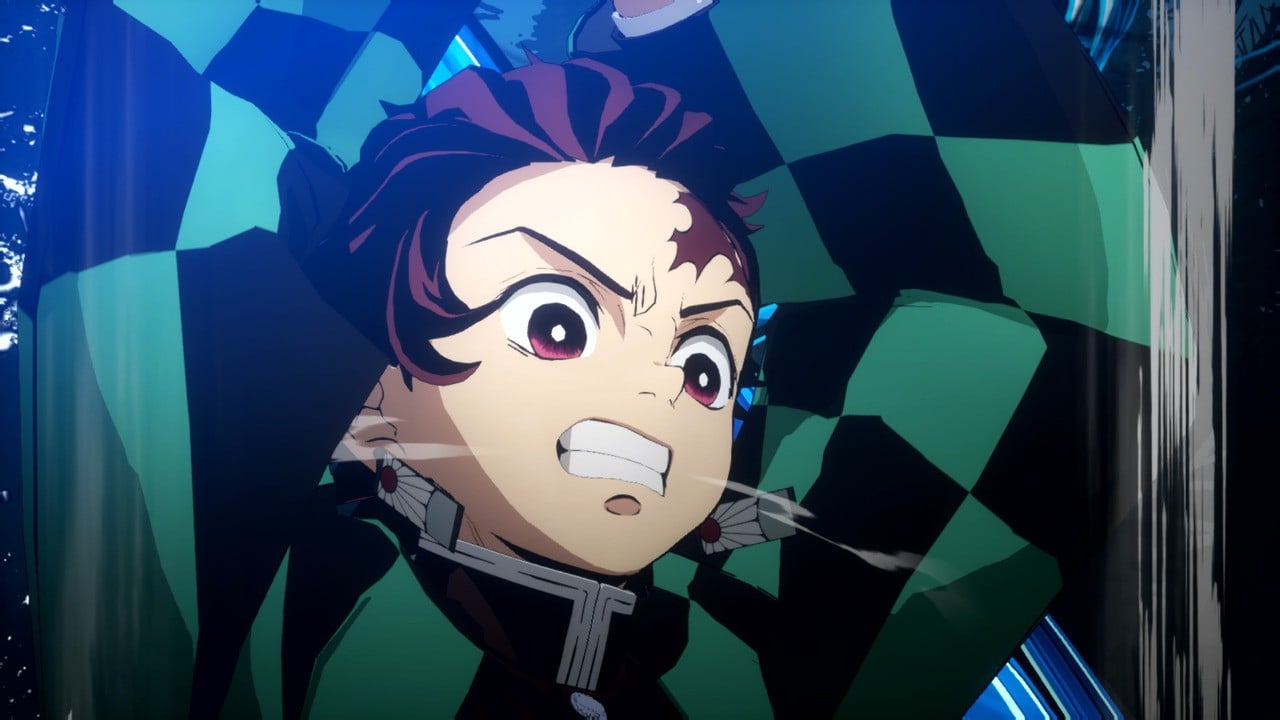 We talk to Zach Aguilar, voice of Tanjiro in the Demon Slayer game, out on Switch this week
It's an exciting week for anime fans on the Nintendo Switch with the release of Demon Slayer -Kimetsu no Yaiba- The Hinokami Chronicles.
If you're familiar with the series, the video game lets you relive the anime's story all the way up to the Mugen Train arc, as the series' main protagonist and demon slayer, Tanjiro Kamado.
Ahead of the game's release, Nintendo Life had the chance to have a little chat with the one and only Zach Aguilar who provided the English voice work for Tanjiro in the game and the anime series – including the movie. Zach has a massive catalog of anime and video game credits; Nintendo gamers may be most familiar with his voice work in games such as Fire Emblem: Three Houses (Byleth), Persona 5 Strikers (Ango Natsume), and 13 Sentinels (Keitaro Miura).
So, without further ado, read on for a little more behind-the-scenes insight into video game making from this talented VA's perspective, and also find out Zach's own thoughts on Nintendo games in general…
---
Nintendo Life: When working on Demon Slayer -Kimetsu no Yaiba- The Hinokami Chronicles, how did you approach recording the story, adventure and combat elements? For example, did you spend several hours performing grunts and battle cries, then separately recording cutscenes and story dialogue?
Zach Aguilar: It all depends on what the studio wants to work on for that recording day. We get our instructions that day, and we tackle them head-on! The involvement of the whole team in the session (including the director, the sound engineer, etc.) is important for the fluidity of the work.
There are many character arcs in the game for the main cast – how did you prepare as the respective character for these pivotal scenes? Do you do anything to get into character?
Having gone through these scenes before in the anime helped a lot. I had more of an idea of ​​what to expect, as well as which acting choices I wanted to try differently, so the scenes were refreshing. I've been voicing Tanjiro for so long that I can picture my past experiences in my head and get into the mood pretty quickly.
Which character would you play in the VS mode of Demon Slayer -Kimetsu no Yaiba- The Hinokami Chronicles? Would you choose your own character, what other fighter would you team up with?
I would choose Tanjiro! It's just haha. And I would love to team up with Inosuke, because he's a great and funny character. Inosuke's VA, Bryce Papenbrook, is also a good friend of mine!
What's it like working as a VA on a game based on such a beloved series? Does it make your job easier or harder to meet fan expectations?
Because it's such a beloved series, I was faced with both pressure and joy. There are a lot of fans who expect a lot from our performances, so of course I try my best to deliver a performance that people will enjoy.
What helps me the most is knowing that there are fans who meet me and tell me that they liked my work. I think having the thought in my head that at least one person likes what I did makes it easier to get through the tougher parts.
When you voice a character like Tanjiro, do you move your body to match what's happening on screen? Does moving around help you convey the character's emotions when you express them?
The booths we record in don't have a ton of space, especially when I'm recording in my own booth at home, so there's not too much opportunity for big moves. But I use my hands a lot when I speak so I can slice the air with my hand during a line where I want more emphasis haha. It helps me stick to the timing I need for the scene!
We are very curious to know something – since we are a Nintendo site and the cast have had various Nintendo credits – what is your favorite Nintendo game or series?
i am a big pokemy fan, it's a big part of my childhood. I grew up watching the show and playing emerald, I've tried to play every game since! I also have a new fondness for Fire Emblem, having had the honor of voicing Byleth in Fire Emblem: Three Houses. I haven't had a chance to play any of the other games, but hope to check out past FE games at some point.
Finally, what is your most played game on Nintendo Switch?
Off the top of my head, I think it's Pokémon Sword! Other than that, my second most played game would have to be Animal Crossing: New Horizons…because fishing is fun.
---
Thanks to Zach Aguilar for taking the time to answer our questions. And keep an eye out for more of Tanjiro's demon slaying adventures in the future.
Demon Slayer is coming to Nintendo Switch on June 10. Will you check it out? We're currently working on a review, but let us know below if you're excited about this one.