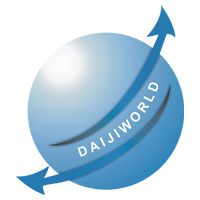 "Squid Game" Director Explains What Makes Korean Content Popular Around The World
New Delhi, September 24 (IANS): Hwang Dong-hyuk's latest offering on Netflix is ​​the Korean survival show "Squid Game". The director explained what makes Korean content so popular with global audiences.
The craze for K-Craze is currently at its peak thanks to the boom in the digital world. Whether it's K-pop or K-drama, Indians are just lapping up content.
The growing popularity of Korean content even has its own expression "Hallyu", a term given by the Chinese which means "Korean Wave".
Speaking to IANS on why Korean content is becoming popular globally, Hwang Dong-hyuk said, "Korean society, I would say, is very dynamic. It is the only country that remains divided in the world. of origin are divided due to military tension and there are a lot of people who stay in a small territory. "
He added: "We have very hyper-connectivity with high speed internet, so a lot of influence is given and received among all the people living in this country."
He credits the "diverse strata" of Korean society that make people "receptive to change".
"We are influenced a lot by the other factors around us, which is why Korean content is probably very popular."
"The content responds to external conditions and also accepts a lot of change quickly and is sensitive to changes that Korean content is likely seen as entertaining to global audiences."
Dong-hyuk's "Squid Game" series is the latest addition to Korean content. The show tells the story of people who risk their lives in a mysterious survival game that has a cash prize of $ 38.7 million.
What makes the nine-episode series, which also stars Lee Jung-jae, Park Hae-soo, and Wi Ha-joon, interesting to watch?
Dong-hyuk said, "So there are a lot of works that describe survival games or deathmatch, but most of these survival game themed works of art describe how complex games are. and how dangerous games are. Squid Game 'is different. "
Unlike other survival or death games, this show focuses on childhood games but with a dark twist.
"It features quite childish and simple childhood games. The participants put their lives on the line to win in the games and the irony that comes with it is too dark and the contrasting features say they have a lot of power and that they're refreshing aspects of the show, "he said.
The director says the games featured in the series are easy to understand – not just for Koreans but for audiences around the world.
"(They) can understand the rules instantly and from a certain point thereafter they can not only understand the rules of the games, but more about people and their emotions. I would say that makes 'Squid Game' stand out from the rest. survival games. "