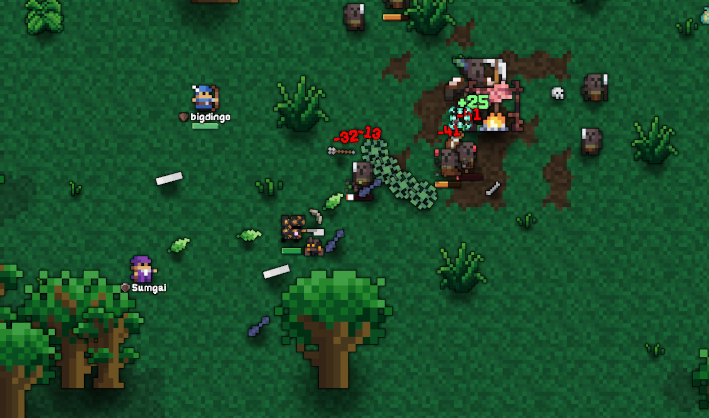 "Roguelike Cooperative Bullet-Hell MMO" Darza's Dominion throws players into an unforgiving environment filled with deadly creatures
As game developers continue to combine more and more game genres to create something new, sometimes your mind is going to be blown and other times you're going to wonder if this is really what you need. . Sometimes both can happen at the same time. Today let us introduce you to a new game that was released just a few days ago. If you didn't already know, you probably didn't expect these things to come together. Then again…
Last week developer Ripple Studio launched Darza's Dominion. Billed as a "cooperative roguelike bullet-hell MMO", the game focuses on the ability to dodge projectiles – as much as possible on the screen – while working with others to do so. And you're going to need those other people – we'd guess for rezzes, but there's permadeath.
Darza's Dominion launched with seven unique classes, all available by obtaining gear. As with all MMOs, players will want to use available classes and create groups that can take down big bosses. Of course, the end goal is to take down Darza himself, but it will take dozens of players to do so.
Those wishing to experience the Dominion of Darza for themselves can find it on Steam. The game is free, but like everything else, there are packs you can purchase.