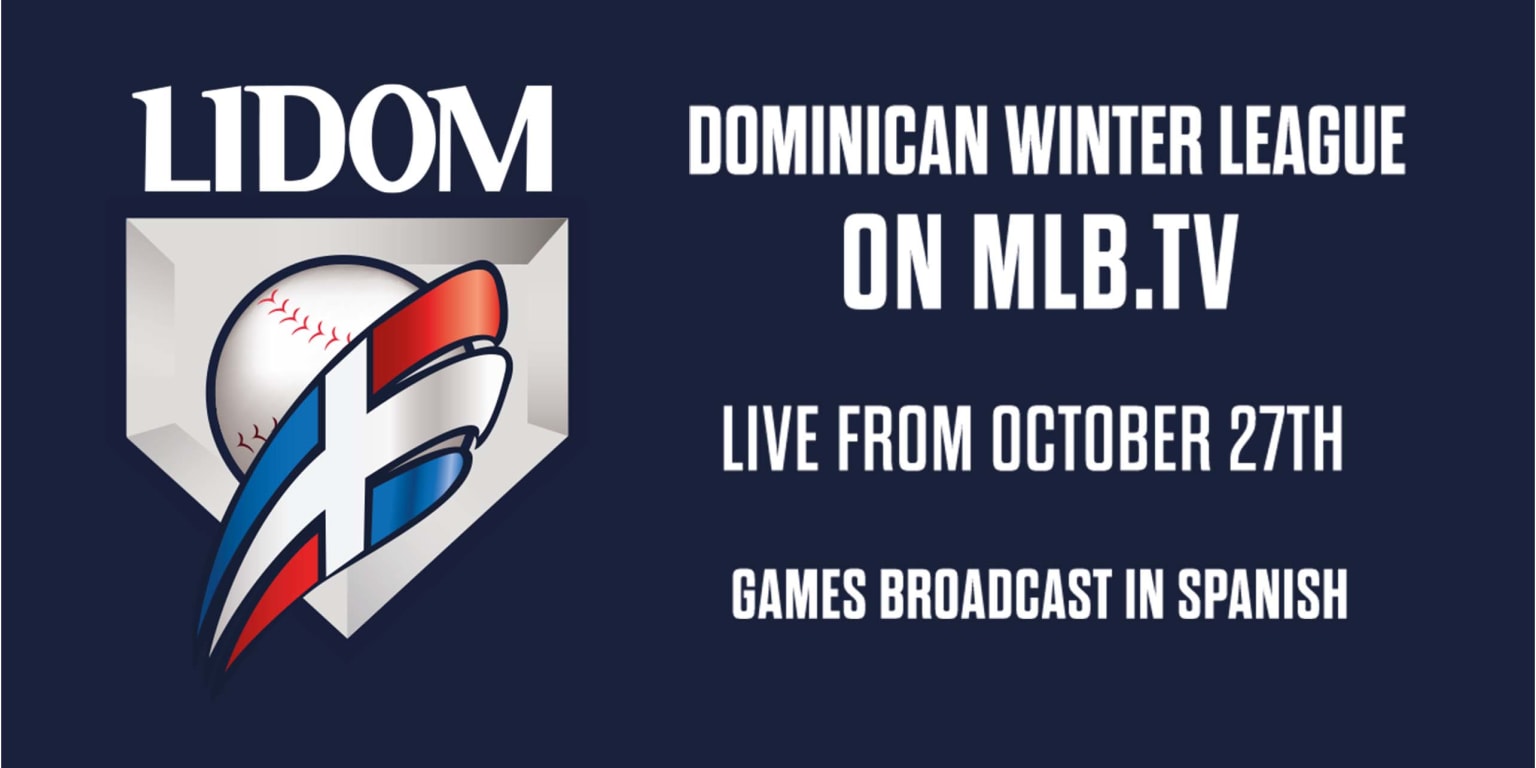 LIDOM games streaming on MLB.TV
The World Series isn't the only baseball you can watch right now – and there will be some baseball to watch even after the Fall Classic is over.
The Dominican Winter League is coming to MLB.TV, and subscribers can stream all games live, with no blackout restrictions, starting Wednesday.
LIDOM games will be available to all MLB.TV subscribers (broadcast in Spanish) on all supported devices worldwide. Fans will be able to watch both the regular season and the Dominican Winter League playoffs.
Wednesday's opening roster features a trio of games on MLB.TV:
• 7:15 p.m. ET – Leones del Escogido @ Tigres del Licey
• 7:30 p.m. ET – Gigantes del Cibao @ guilas Cibaeñas
• 7:30 p.m. ET – Toros del Este @ Estrellas de Oriente
You can watch the games on the MLB app or online at MLB.com/TV. To watch LIDOM games during the World Series, go to the "Featured on MLB.TV" section. You can find the full streaming schedule for the LIDOM 2021 season here.
Dominican Winter League games are included in MLB.TV's postseason package, available for $ 24.99.
The postseason package also includes all on-demand content from MLB.TV, the full archive of games for the 2021 MLB season, and the 2022 spring practice games.
LIDOM games will be broadcast exclusively in Spanish and will only be broadcast live and not archived. There will be TV shows but no radio shows.