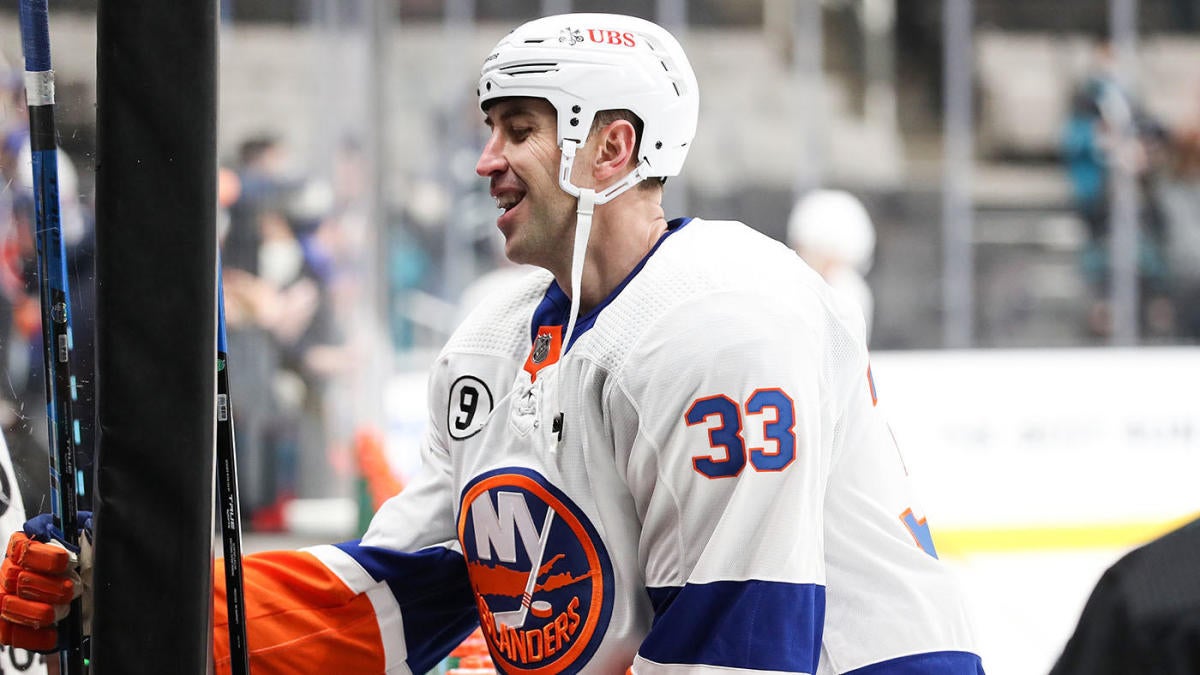 Islanders' Zdeno Chara breaks Chris Chelios' record for most games played by a defenseman in the NHL
Getty Images
New York Islanders defenseman Zdeno Chara has been in the NHL for 24 years. On Thursday night, his longevity paid off as he set the record for most games played by an NHL defenseman. Chara appeared in his 1,652nd game, which ended up being a 4-3 shootout loss to the San Jose Sharks.
Chara, 45, is now tied for the seventh most games played in any position in the NHL. On Thursday, he surpassed Hall of Fame defenseman Chris Chelios' record that had been in place since 2010. The Islanders defenseman is averaging 18:31 of ice time this season and has eight assists to his name.
"It's such an honor and privilege to be in the same group as many great defenders, but obviously by passing Chris he set such a standard for many of us and for many generations," Chara said, according to ESPN. "It was very inspiring and a huge motivation, and I want to thank him for that, because he was a great player, an incredible leader and he's such a legend."
Despite breaking the mark on the road in San Jose, Chara received a standing ovation at SAP Center during the first period of the game. Additionally, the Sharks released a video message from forward Patrick Marleau, who currently leads the NHL in games played.
"I'm so grateful and I've been so lucky to have so many great teammates, coaches, coaches and friends," added Chara. "But none of that is more important than the support of my wife and kids. I wouldn't be sitting here if they didn't allow me to keep playing and doing what I do and helping my teammates every night."
Chara made his NHL debut in 1997 when he broke into the league with none other than the Islanders. In the 24 years since his career, Chara has spent the majority of his time with the Boston Bruins and won a Stanley Cup in 2011. Chara spent the 2020-21 season with the Washington Capitals before returning to the islands.