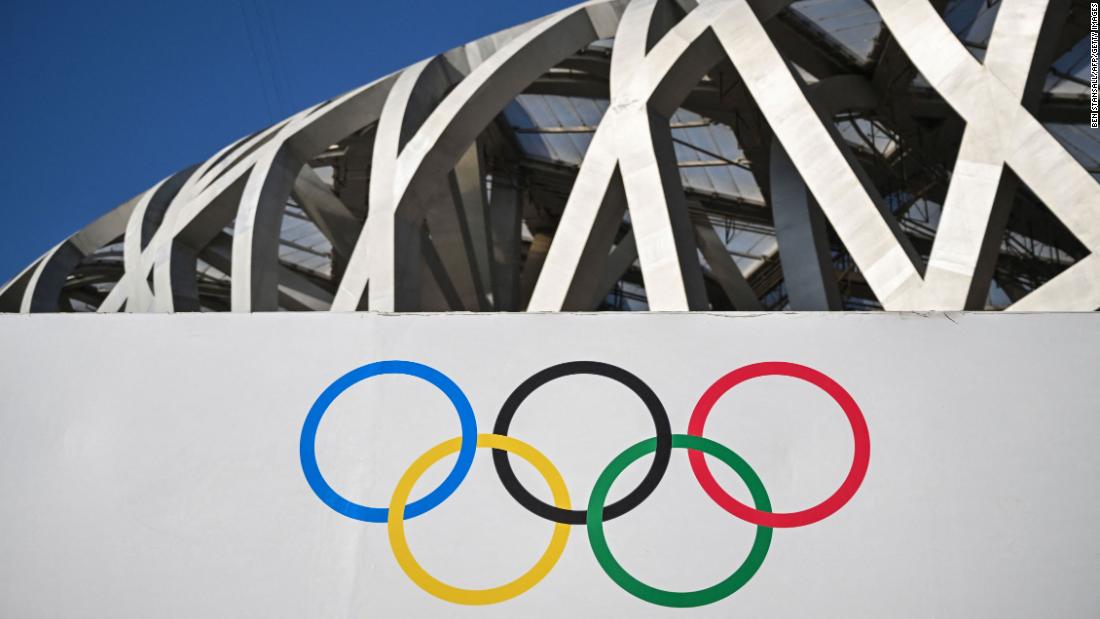 February 14, 2022 Beijing Winter Olympics News & Results
It's been a busy 24 hours for the sports world, with the Olympics and the Super Bowl offering both excitement and drama in portions large enough to rival the endless veggie platters and nachos.
In case you missed any of the recent Olympic stories – many of which took place late at night or early in the morning for US viewers – here's a recap to help you catch up.
⛸ Russian teenage skater cleared to continue competing
Russian figure skater Kamila Valieva has been cleared to continue competing at the Olympics despite testing positive for a banned substance in December. The Court of Arbitration for Sport (CAS) announced the decision early Monday morning, which means the 15-year-old will compete in Tuesday's individual skating short program.
Earlier in the Olympics, Valieva landed the first-ever Olympic quadruple jump by a woman, a feat that helped the Russian Olympic Committee (ROC) win the team gold medal. The results of Valieva's failed drug test were revealed a day after the ROC team won, delaying the medal ceremony.
The CAS decision drew disappointment and criticism from athletes and organizations, including the World Anti-Doping Agency (WADA) and the United States Olympic and Paralympic Committee.
🏒 Rinse and repeat: USA vs. Canada for women's ice hockey gold once again
Team USA beat Finland 4-1 on Monday in women's ice hockey, setting up a gold medal rematch with their Canadian rivals.
Four separate players found the back of the net for the Americans, who beat Canada in a shootout to win gold in 2018.
Thursday's final between the two North American neighbors means that for the seventh consecutive Olympic Games, either Canada or the United States will win gold in women's ice hockey. Canada won first prize in 2002, 2006, 2010 and 2014, while the United States took gold in 1998 and 2018.
"We're so excited. That's what we played for. It's us against Canada and that's what we love to do and why we're here. We're really excited," said Hayley Scamurra of the American team after the team semi-final. win, adding, "I think it's the best rivalry in sports."
🛷 Team USA dominates podium in women's monobob Olympic debut
In Monday's women's monobob – a brand new Olympic event for 2022 – Americans Kaillie Humphries and Elana Meyers Taylor won gold and silver respectively, with each woman becoming the first to win bobsleigh medals at four Olympics. consecutive.
Both athletes had to endure their fair share of obstacles just to reach the start of the race, as Humphries left Canada and obtained US citizenship ahead of the Olympics, while Meyers Taylor began his Olympics in quarantine after testing positive for Covid-19 after arriving in Beijing.
⛸ France takes gold in figure skating ice dance, American duos finish 3rd and 4th
Pair Gabriella Papadakis and Guillaume Cizeron set a world record of 226.98 in Monday's figure skating and ice dancing event, more than enough to put the French duo on the top step of the podium .
Papadakis and Cizeron are four-time world champions and won silver four years ago.
Russia's Victoria Sinitsina and Nikita Katsalapov won silver in the event, while Team USA's Madison Hubbell and Zachary Donohue won bronze.
Hubbell and Donohue narrowly edged out fellow Americans Madison Chock and Evan Bates, who were forced to settle for fourth place.
⛷ Austria win gold in men's team ski jumping
On Monday, a group of top-flight Austrians – Stefan Kraft, Daniel Huber, Jan Hörl and Manuel Fettner – propelled their nation to the top step of the podium in men's ski jumping, despite falling behind Slovenia earlier in the final .
Austria won the gold medal with a total score of 942.7, forcing Slovenia to settle for silver. Germany won bronze.
"It's unbelievable. I would say it's one of the best days of my life," Kraft said after the team's victory.
"It's a team with friends, and for the whole team and for Austria it was great."