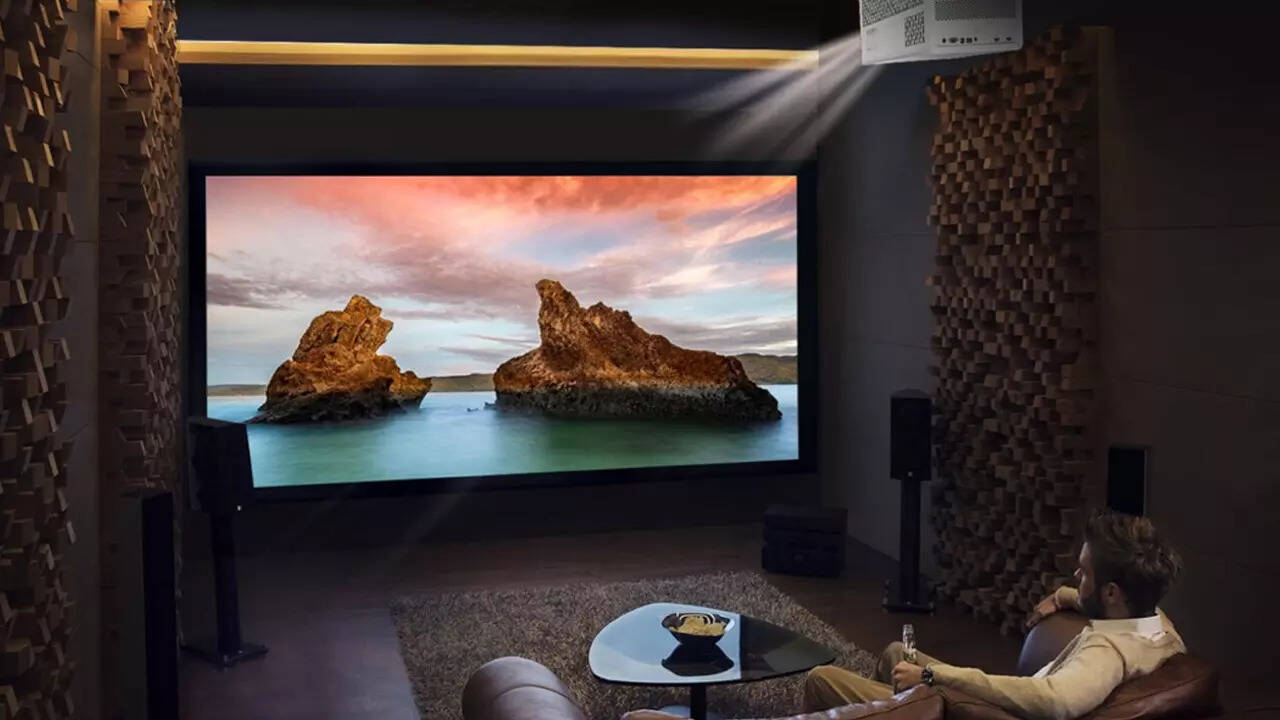 BenQ launches X3000i 4K gaming projector with 240Hz refresh rate
New Delhi: Ben Q launched the X3000i in India, expanding its 4K home projector series. The X3000i comes with 4K UHD resolution, 3000 ANSI lumens brightness, 100% DCI-P3 color gamut coverage, 4LED light source and up to 240Hz refresh rate with 4ms response time .
The X3000i is designed for big-screen movie lovers and immersive gamers looking for big-screen home entertainment in a well-lit environment.
The X3000i offers a super high contrast ratio of 5,000,000:1 along with Dynamic Black technology. The X3000i's 4LED light source ensures 25% higher brightness and color than traditional RGBRGB lamps, helping to improve color contrast. Due to the high flexibility and rapid dimming capability of the LED light source, RGB colors can be intelligently adjusted by the Dynamic Black™ algorithm to determine the appropriate light level and black level to match the scene dynamic in real time.
X3000i features Android TV with mirroring and voice assistant support and 10W treVolo speakers which are further enhanced by Bongiovi DPS technology which optimizes real-time sound.
With a high 240Hz refresh rate and 4ms response time, the X3000i delivers an immersive big-screen gaming experience without lag or stutter. The X3000i offers three preset game modes for its audio and video settings, designed for the most popular genres: FPS (First Person Shooters), SPG (Sports Games) and RPG (Role-Playing Games).
While the X3000i's LED light source ensures 30,000 hours of sustainable operation. BenQ X3000i comes with a 2 year warranty on the projector and 2 years or 20,000 hours on the light source, whichever comes first.
The X3000i is available at an MRP of 4,00,000 (taxes paid) from all major home AV retailers